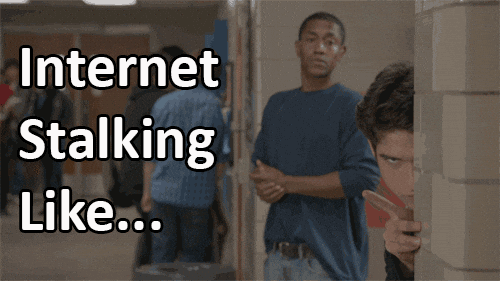 We live in an era where information is readily accessible. Hence it's very important that when clients search you up, there's enough information that gives credibility to both who you are and what you can do. The best way to tackle this is by creating a website that provides necessary information about you and your work.
Let's break down some of the basic information a professional website needs:
1. About You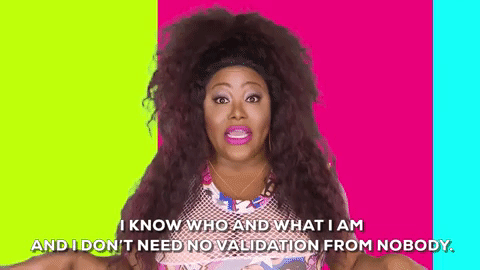 It's great to have a paragraph or two about who you are. Make sure what you say is crafted to tell a great story about what makes you an interesting person to work with. This should be easy because as a creative person you are already interesting! Let your personality come through your writing. What are some of your hobbies? What kind of movies do you like? What's your perspective on the world you live in? What led you to start creating? Have fun with it and engage the reader to get to know you better. Bear in mind that you don't want anything too personal that would turn off the reader.
Here's an example of a fun bio page:
2. Portfolio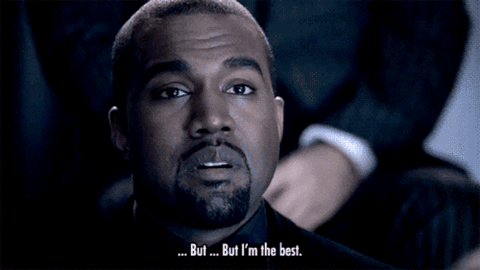 Anyone interested in soliciting your creative super powers would need to see a body of work. A portfolio is not just about showing pretty pictures of things you've done, it is tangible proof of the value that you can bring to a project. It let's the viewer understand your experience, skills and capabilities, so make sure that the work you choose to show reflects how versatile you are. A well put together portfolio is guaranteed to leave a lasting impression on whoever comes to your website and when the time comes, let them know you are worth your price. You honestly don't need more than 5 pieces to start with. As long as those 5 pieces reflect a range of skill sets you have, you're good to go.
Here's an example of a portfolio using filters to categorize the range of work shown: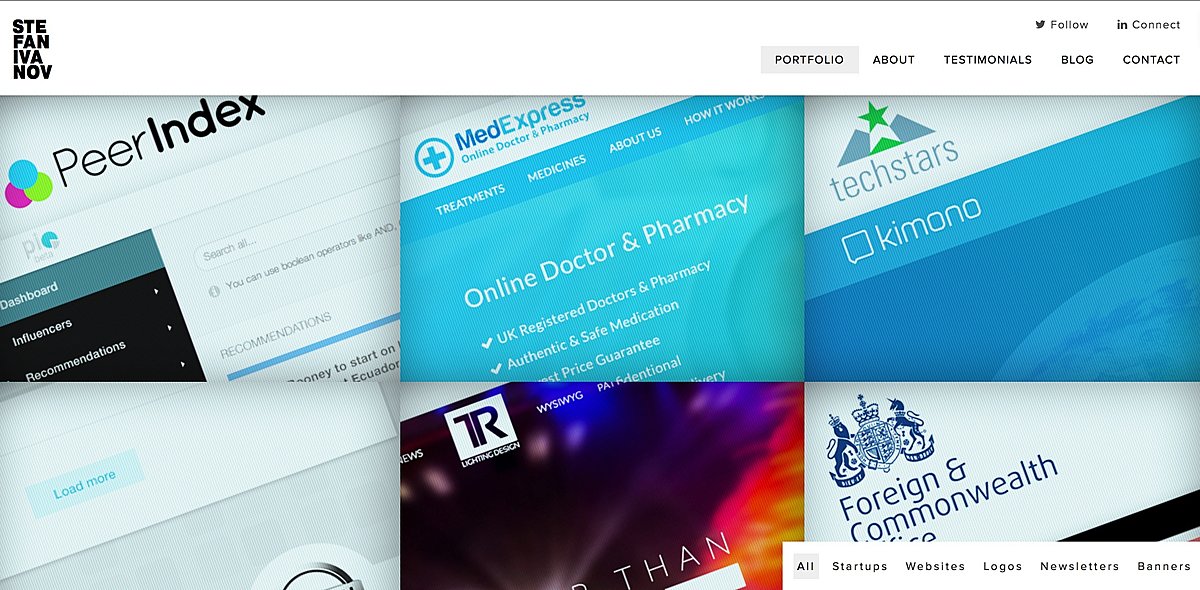 *Bonus: It would be great to include a brief summary of your thinking process and if possible the tools you used to bring your work to life.
3. Services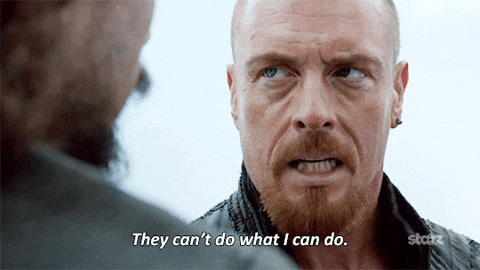 You know your creative potential, but a stranger who has never met you before doesn't know it like you do. By listing out your services, a potential customer will know the different offerings that you can provide. For example, if you're an illustrator, you can list out all the types of illustrations that you do. eg. Logo illustration, Portrait illustration, Hand Lettering; or if you're a photographer, you could list out Wedding, Bridal, Portraits. This helps clients know specifically what it is that you can do for them and keeps you top of mind once they need any of these services again.
I like how this photographer itemizes her services: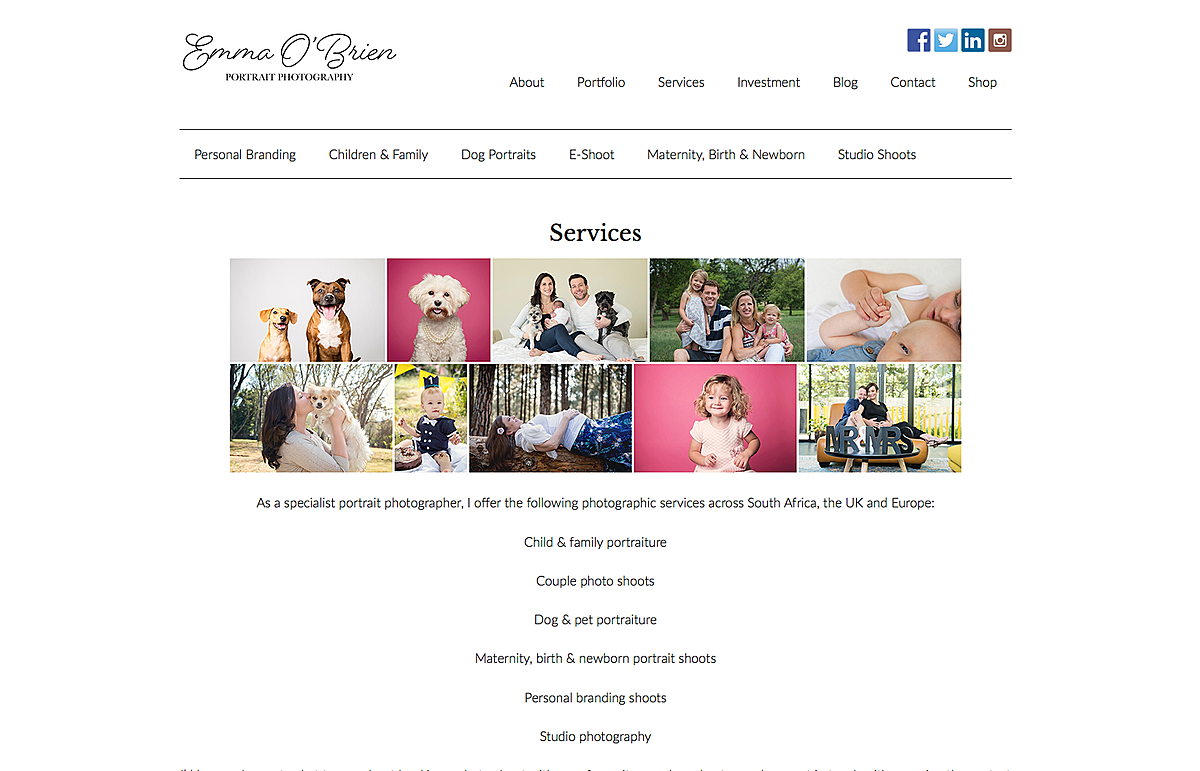 *Bonus Tip: It would be awesome if your portfolio showed at least one project from each of the services you list out.
4. Contact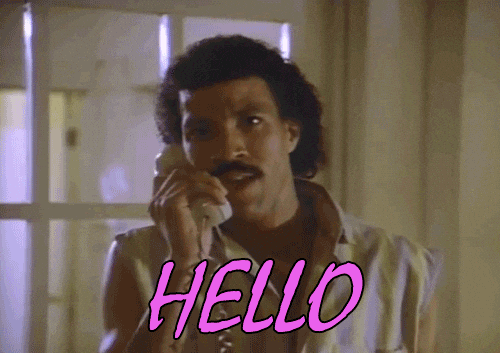 A time will come when someone needs to contact you. You want to make sure that they can find your contact details easily on your website. Make sure to list a working phone number and email address. An address isn't necessary if you're freelance and work from home (Trust me, you really don't want a creepy stranger randomly showing up at your house), but if you have an office space then it would be great to list that address.
*Bonus Tip: Please please please…..please, use a professional email! Yes, it's expensive to have a custom email like "Onyinye@onyinye.com", but at least a free email like "onyinye@gmail.com" or Onyinyechi2017@hotmail.com" will work for now. Clients get turned off with emails like "Rideordieonyi@hotmail.com" or "hottietohbadt@yahoo.com". It's okay to get creative and have an email like createwithtonye@hotmail.com or fabimagesbytonye@yahoo.com. Just make sure it speaks professional of you.
5. Social Networks (Optional)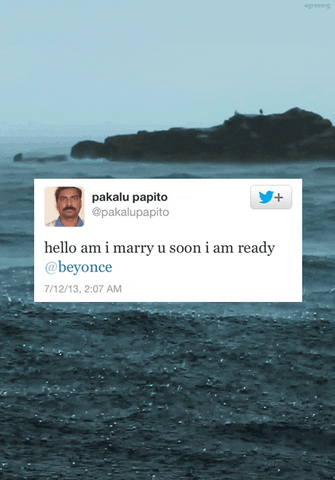 Social media adds to the story telling of who you are as a creative person. It would be great to have your social media profiles listed on your website for clients to know more about you and if applicable, your creative process. Important thing to note though is that if your social media content reflects nothing that you do as a creative professional, then absolutely 'DO NOT" put it there. You also don't have to list all of your social media handles just because. Only the helpful ones will do.
6. Creative Resume (Optional)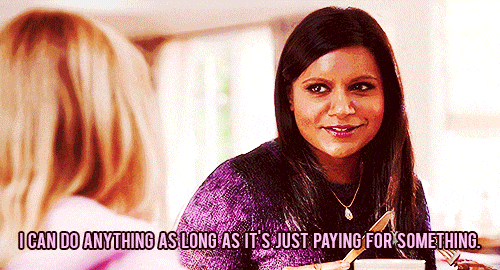 A creative resume is a very helpful document that summarizes your educational background, work experience and highlights your areas of expertise. From my experience it's most necessary when you're looking to get hired for a full-time job. However it's a cool addition to your website especially if you have a strong educational background in your craft or have done work for recognizable clients.
7. Reviews (Optional)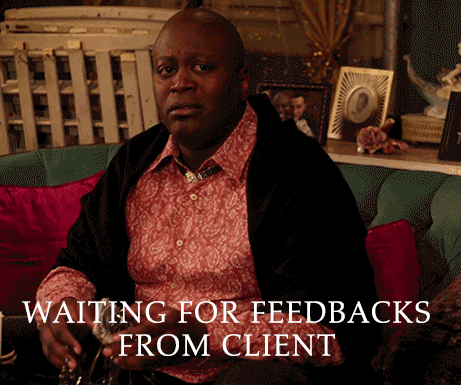 Showing feedback from clients you've worked with is another good-to-have. It puts future clients at ease and builds trust that there will be a similar outcome if they choose to work with you. Please make sure that if you choose to show these quotes, that they are honest and you have the permission from those past clients to do so.
And that's it. This is all you really need to ensure the content of your website presents you as a professional. I will be sharing tips on how you can design a your website yourself in another post.
If you think there's something I've left out or would like me to write about any other helpful topic, make sure to comment below. Don't forget to also subscribe so you  know when there's a new post.
Save
Save
Save
Save
Save
Save